The new CZ P10S 9mm Sub Compact Pistol, made in the United States, is now available.
CZ P10S sights are made in the United States and feature a single tritium lamp in the front with a large orange surround and a serrated black rear.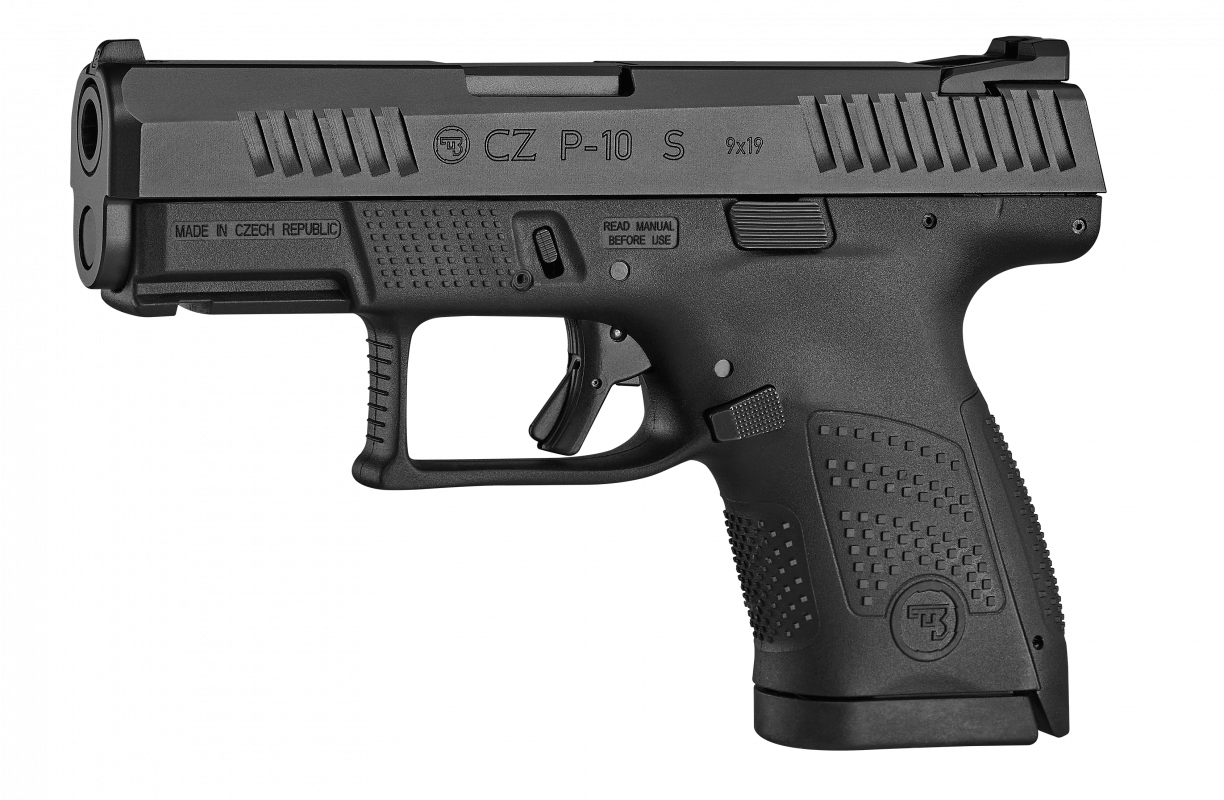 The switch to a swappable magazine release is one change that occurs on both US-made and Czech-made P-10s. The goal of changing the geometry was to eliminate the stiffness that some customers experienced as the magazine release broke in, even though it smoothed out after some use. This new reversible release is simple to swap, allowing the P-10 to remain lefty-friendly.
The Czech Republic-made P-10S pistols retain all of the features that have made them a resounding success — the crisp trigger, superior ergonomics, and rugged reliability that distinguishes it from many in the striker-fired crowd.