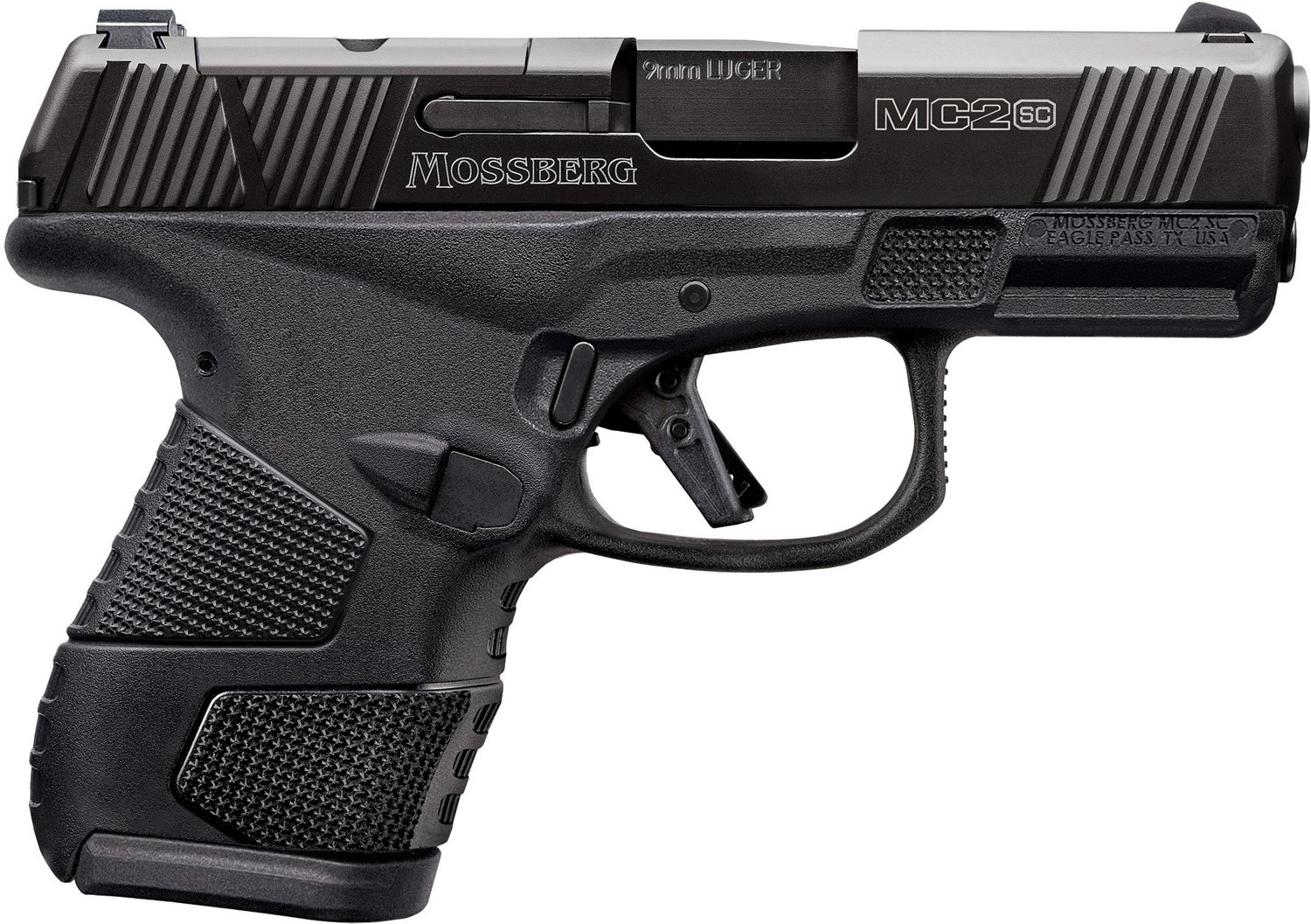 The Mossberg MC2sc 9mm Semiautomatic Sub Compact Pistol is a micro-compact pistol with a 3.4-inch barrel and a flat-profile trigger. The white dot dovetail sights are drift adjustable, while the cross-bolt safety is integrated with the trigger blade.
Mossberg's pistol program develop since it was a concept. Say what you will, it is a company that understands its legacy and understands its customers. The pistol line, going back to the MC1sc, offers features and performance that punch way above their price point.
The MC2sc brings forward several of the best features of the MC series to give the shooter a very capable "micro-9" package. The pistol follows some of the recent trends from that segment of the market and comes in with a height of 4.25 inches, a length of 6.25 inches, and a width (at the widest point, not the narrowest) of 1.1 inches.
Like all the MC pistols, the MC2sc features stainless steel, DLC-coated slide with very well-designed angled serrations that allow for solid purchase during manipulations. It also uses the SIG #8 pattern dovetails for sights, meaning aftermarket support is available if desired.
The nice thing is you don't really need to change the sights because they're just a backup. The slide features an optic cut that is ready for any RMSc pattern optic, and it allows the optic to be mounted low enough so that the stock sights work as backups. The slide also features the Mossberg STS, or Safe Takedown System, that allows the shooter to disassemble the pistol without pressing the trigger.
Features and Benefits of Mossberg MC2sc 9mm
Micro-compact frame
Flat-profile trigger
Semiautomatic action
3.4-inch barrel
White dot dovetail sights with drift adjustment
Cross-bolt safety
What's in the Box
Mossberg MC2sc 9mm Semiautomatic Sub Compact Pistol